The Official Newsletter of the University of Puthisastra (UP)-Vol.3 for 1st November 2018 Download
---
UP IS TOP HEALTH SCIENCE UNIVERSITY IN CAMBODIA
The University of Puthisastra is delighted to announce our new academic year 2018-2019 officially started on October 30, 2018! We hope that our students enjoyed their summer vacation and have come back fully refreshed and to continue their University of Puthisastra learning journey. The University is ready to welcome back you all to school and we have some very exciting things happening in 2019 – more later!!!
The University of Puthisastra is known as one of the top and trusted Universities in Cambodia, especially in health sector. Our graduates are becoming known as quality employees and are standing head-and-shoulders above other graduates when getting employed in various private and public institutions.
To upgrade our student learning experiences, UP is investing in new and modern facilities over the next 12 months. On top of his, UP provide even more extra-curricular activities and clubs for students so that they can learn from both inside and outside classrooms. UPs football clubs are already proving very popular. Our Learning Lounge will commence soon offering student support and that little extra bit of help in a comfy and supportive environment.
UP works closely with development agencies to improve Cambodia as well as many national and International experts to make our students the very best they can be. We make sure that our students are always ready to challenge not only with national but also in international level.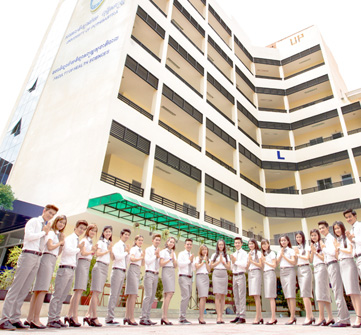 UP IS TOP HEALTH SCIENCE UNIVERSITY IN CAMBODIA

Orientation and visiting around Srinagarind Hospital and Central Medical Laboratory Sciences at Khon Kaen University, Thailand at the first day of elective exchange program.
1st Pharmacy Conference in UP!
VOICE IT UP
---
"Keep struggling no matter what, you will reach successful in one day"
Choun Lina, UP Dental Student Year6
---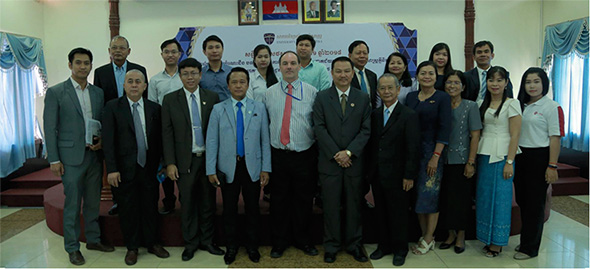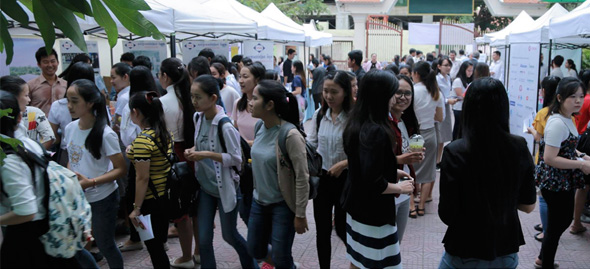 UP was proud to host the 1st Pharmaceutical conference (28 to 29 September 2018) at Hall B with the participation of 200 students and delegates from NGOs, state institutions, private companies, pharmaceutical companies and private pharmacies in Cambodia.
There are also many exhibitions of pharmaceutical products and services for students to learn about in-depth studies of pharmaceutical skills, job opportunities and information pharmaceutical products.
This conference was a great success for the whole Cambodia pharmaceutical profession and another great example of great network between industry, UP and students.
Dental Student is Awarded scholarship to Hiroshima University!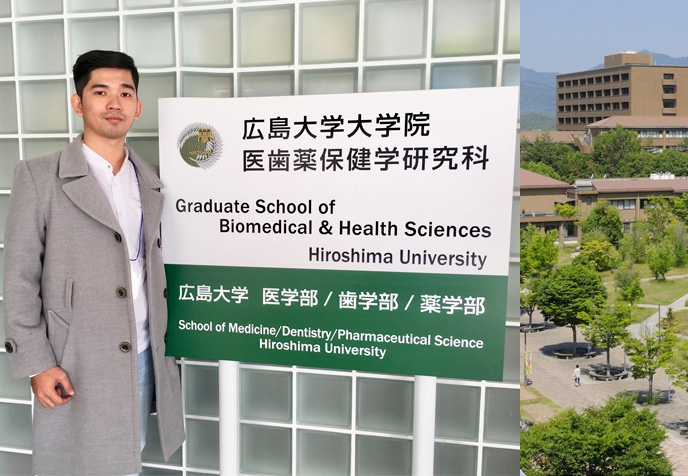 UP Year 6 Dental Student Chuon Lina has just been awarded a scholarship to attend a 10 day training program for dental students at Hiroshima University In Japan. He left Cambodia at the end of October to participate with dental students from around the world in this exciting event. During his time in Japan, Lina will focus on learning more about the basic dental sciences as well as have a chance to see first-hand how the world class Faculty of Dentistry at Hiroshima University operates. But its not all work and no play – Lina will participate in a range of social, cultural and academic activities with other students.
Hiroshima University is one of many UP partner universities, providing opportunities for students to travel internationally, learn from international experts and facilities. Lina won the scholarship because of his outstanding academic record as well as his community service activities.
Many UP dental students have the chance to travel to Thailand, Malaysia, Japan and in the future the USA, on exchange programs.
---
Important News! !! UP is accepting new applications for Associate Degrees in Nursing, Midwifery and Laboratory science. APPLY NOW !