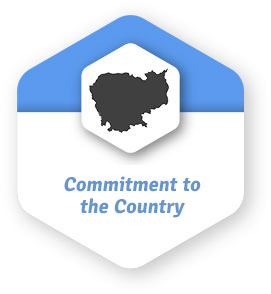 UP brings Cambodia to the World
Strong international reach with over 150 MOUs with universities worldwide
International programs – over 1000 UP students each year gain International experiences
Four years of English tuition to embrace the world with the international language of success. Provided FREE OF CHARGE
World class curricula and teaching to ensure that Cambodians graduates are on the World Stage
UP Brings the World to Cambodia
Internationally trained Faculty – more than one third of academic staff have international qualifications and/or experience
High quality training from international experts from international hospitals and organizations.
Regular visits from international experts: UP runs regular talks and symposiums with visiting lecturers and experts on campus
Internationally recognized by multiple international industry (e.g. pharmacy, dental) associations. The most & widest recognition in Cambodia.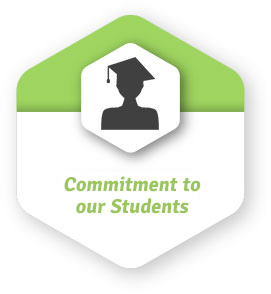 Fully Accredited by ACC (Maximum from Accreditation Committee Cambodia), MOEYS and MOH.
A top performing school in National Exit Exams with 100% Pass rate for Dentistry, Medicine and Laboratory Science
Focused, Professional English Program taught by 100% Native level Speakers free of charge – UP Students train in English, the international language of Health Sciences and Technology.
Highly Qualified Teaching Staff – 71% of our academic staff have Doctoral degrees and 82% have masters or above.
Monthly Repayment Plan – to help spread payments and making their pursuit for a degree within easier reach for students.
Free high speed WiFi
Convenient fee payments through partnership with WING.
UPs very own online learning platform – UPOP – based on internationally awarded Moodle
UP Online learning officially recognized by MoEYS (UP delivered >15,000 hours of online learning continue during COVID lockdown)
Modern worlds best practice teaching methodology – including blended, flipped and experiential learning
Online Digital Library – allowing students access to the Worlds Knowledge and experience
Internationally focused curriculum – ensuring success in Cambodia and abroad.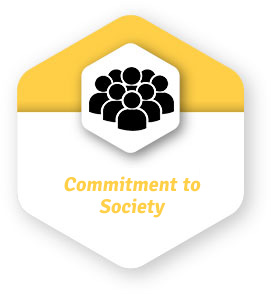 UP spearheads community outreach programs for high school students to help them prepare for exams and higher studies in University.
UP's Faculties conduct many, regular missions to help the underprivileged.
Empowering women through education – 51% of our students are female, 47% of our staff and 40% of our leadership.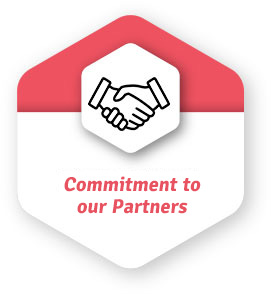 UP's Industry-engaged Research Panel
Cambodia's most successful research university (27 international publications in 2019)
Brains Trust, provides our partners with leading UP researchers to conduct International level research. UP's regular contributions to International journals ensure that our students are actively engaged with thought leaders in their fields of specialization.
Industry engaged with dedicated Learning & Teaching Department
Committed to ensuring the Employability of UP Graduates – best graduates get the best jobs and the highest salaries!