The University of Puthisastra (UP) is a private university in Phnom Penh that focuses on health sciences and technology.  UP is committed to developing higher education in Cambodia and enabling its students to become future leaders of Cambodia in health care and technology.  Since last year, a steering committee has been overseeing the operations of UP and have put in place a number of initiatives to significantly improve the administration and learning experience.
UP is seeking candidates with a passion for education and learning, a strong work ethic, and values that resonate with UP's vision and values.
UP's vision

UP's values

We commit

to serve society by offering an environment for continuous discovery and innovation.

We strive for excellence in applying knowledge and technologies to solve real-world problems and to creating positive partnerships with industry leaders and entrepreneurs.

We believe in the power of practice and experimentation in the development of critical thinking skills for students.

We aim to create a vibrant center of learning for students, faculty and professionals and for our graduates to be leaders in setting professional standards and as pioneers of innovation and entrepreneurship.

1. Honor Self through excellence and integrity

◇ Maintain the highest of academic standards and professional ethics
◇ Be courageous and principled and encourage others to do the same with honesty and accountability

2. Respect Others through tolerance and diversity

◇ Embrace diversity of opinions, skills, knowledge and backgrounds
◇ Embody tolerance in our interactions with our community

3. Develop Society through innovation and service

◇ Inspire self-discovery, problem-solving and creativity
◇ Work together for positive change for society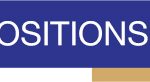 You may click into the links below for the full job descriptions for each position
Interested Applicants
Interested applicants should submit their CVs and cover letters addressing relevant competencies with salary expectation to HR Department at #55, Street 184-180, Khan Daun Penh, Phnom Penh or via email at
jobs@puthisastra.edu.kh
. For detailed job descriptions, please contact us via the above email address. Only short-listed applicants will be contacted.