The Official Newsletter of the University of Puthisastra (UP)-Vol.22 for 16th Aug 2019 Download
UP brings Cambodia to the World:
❖ Strong international reach with over 100 MOUs, memberships & affiliations with institutions world wide
❖ Exchange programs & international attachments for UP undergraduates each year approx. half of UP students will have an international visit
❖ English tuition – allowing Cambodians to embrace the world using the language of international success
❖ World class curricula & teaching to ensure that Cambodian graduates are on the world stage
UP brings the World to Cambodia:
❖ Internationally trained & qualified academic staff
❖ Regular visits from international experts
---
High Quality
❖ Top Performing Faculties/Schools in National Exit Exams
❖ High Proportion of PhD & Masters degrees in the academic faculties: 71% of academic staff have Doctoral degrees & 82% have Masters or above
❖ Focused, professional English program for the Health Sciences & IT, free of charge.
Modern Methods for a Modern World
❖ Monthly repayment plan spreads payments, making it easier for students.
❖ Convenience: Payments by WING
❖ Online Digital Library – allowing access to the world's knowledge, with modern world-class learning methods
Dedicated Learning & Teaching Department
❖ Committed to ensuring UP Graduates' employability – best graduates get the best jobs & the highest salaries!
---
High Proportion of Women in the Academia
❖ Empowering women in Cambodian society through education. 51% of our students, 47% of our staff & 38% of our leaders are female.
Strong Community Focus in Corporate & Academic Programs
❖ UP spearheads community outreach programs for high school students to help them prepare for higher studies & conducts regular missions to help the underprivileged.
---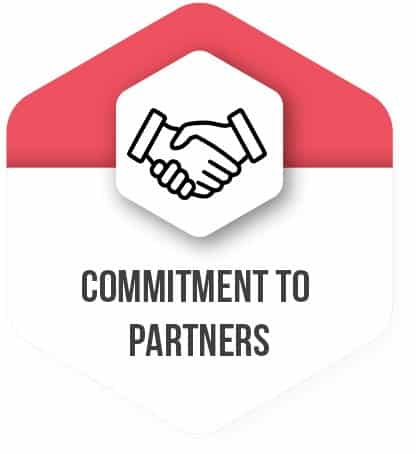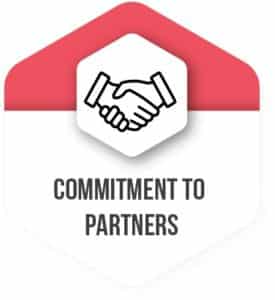 Industry-engaged Research Panel
❖ Brains Trust – UP's leading researchers conducting International level research & publishing in International journals – international standards for partners & students
❖ Work-ready graduates from Day 1
---
SAKURA EXCHANGE PROGRAM TO
JAPAN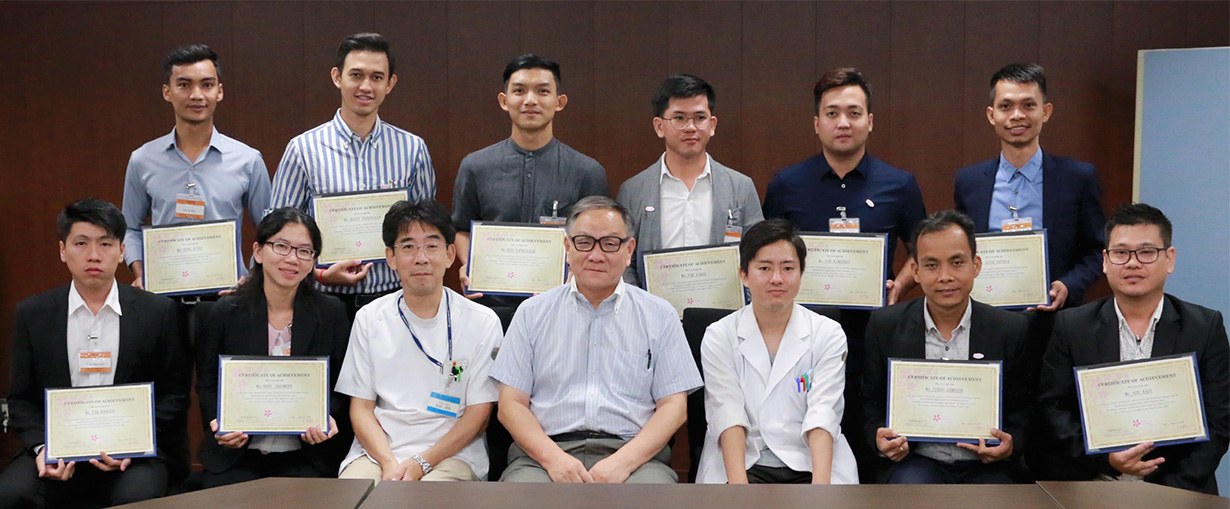 Last week, 5 students and 5 young staff from the UPs Faculty of Dentistry visited Japan for 6 days as part of the SAKURA Exchange Program in Science. This follows an application put forward by Professor Tetsu Okamoto from the Faculty of Dentistry, Hiroshima University, and covered the costs of airfares, accommodation, local transportation and activities while in Japan.
Started by the Japan Science and Technology Agency (JST) in 2014, the Japan-Asia Youth Exchange Program in Science invites talented young people from Asian countries to Japan for a short period to allow them to discover Japan's state-of-the-art science and technology participate in exchanges with Japanese talent at universities and research institutions for the bilateral transfer of human resources and research.

We were delighted that Hiroshima University hosted our team and planned a very interesting program of lectures and observation at the dental school, as well as visits to the Hiroshima hospital, Morita Company Factory, the National Museum of Science and Innovation, and sightseeing around Hiroshima, Kyoto and Tokyo. The most memorable part of the visit was attending the annual Peace Memorial (Atom Bomb) Ceremony which the Prime Minister of Japan also attended. The Cambodian group attended the ceremony with thousands of visitors from all over the world.
At the end of the visit our team were invited to join the Sakura Club which includes previous participants from many countries and aims to foster better understanding between peoples in the Asian region.
UP students and staff are very grateful to Professor Tetsu Okamoto and his colleagues at Hiroshima University, who made this extremely valuable visit possible.
---
Pharmacy students cried tears of joy!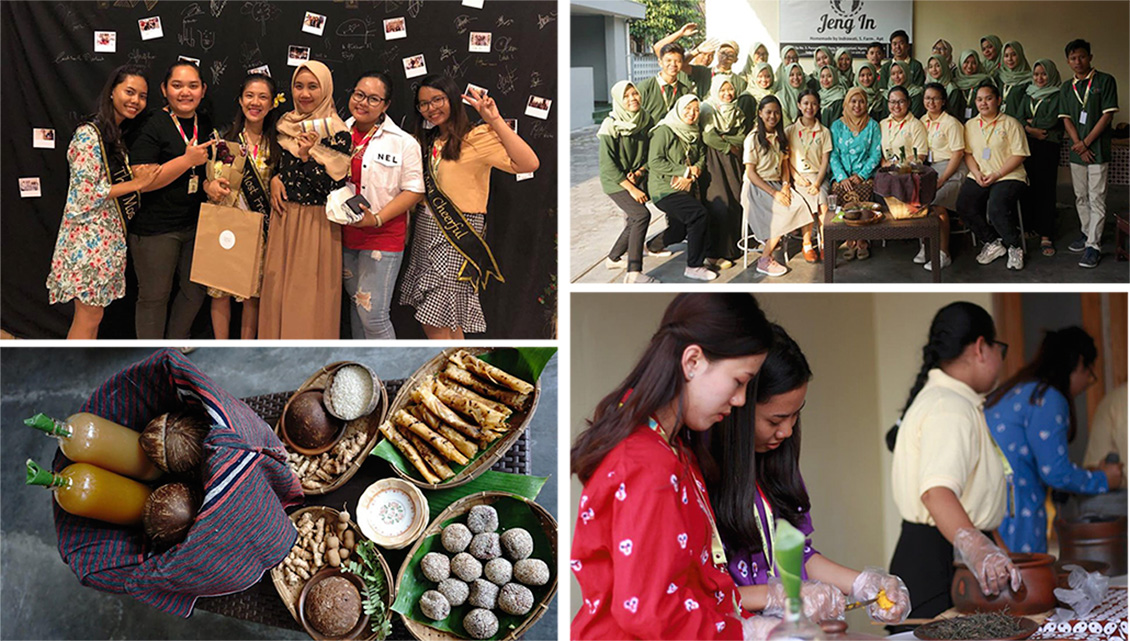 UP pharmacy students returned from the two-week program of IPSS (International Pharmacy Summer School) in Indonesia with a lot of exciting stories to tell about their time learning about Indonesian Herbal Medicines.
Students also learned a lot about Indonesian culture such as dancing, cooking and painting and wowed at themselves when they wore the Indonesian costume. For all of them, it was the first time to have a chance to take a deeper look into art such as batik painting. Students said that the organizers were so warm, caring, and sweet it even felt like home. In Yogyakarta, many houses are religiously designed with the particular stupa decoration in front of each house making students feel that they were living in the historical period. One of their favorite parts during their program is the sightseeing. They were thrilled to see Borobudur which is the world heritage temple, the Museum Merapi (volcani history), Kraton (old palace), and Istana Negara Yogyakarata (presidential residence).
Surprisingly, during their farewell party, all of them got the rewards back home.
1. Eang Sivmey received the most friendly reward
2. Va Sereynich received the most cheerful reward
3. Eng Kimheak received the most calm reward
4. Nuon Vorleak received the most humble reward
5. Chhe Vannara received the most active reward
The students said loved this wonderful program and they would highly recommend it to their juniors.

Last week we had a visit by a delegation from TMDU led by Assistant Professor Koji Mizutani, from the Graduate School of Medical and Dental Sciences. TMDU is the top dental school in Japan, and among the top three in Asia. Four of our staff, Dr Kong Kalyan, Dr Kong Sophannary, Dr Chanbora and Dr Try Ky graduated from universities in Japan – and Drs Kalyan and Sophannary were present to help welcome the visitors. The purpose of the visit was to share information about a future exchange program to Japan for young dental graduates.
TMDU offers a 1-week hands-on course where advanced clinical skills in several areas can be learned. The Japanese visitors were complimentary about our clinical and SIM lab facilities, and were pleased to hear that in 2019 10 UP dental students and 5 UP lecturers/tutors will have been to Japan on exchange programs. We look forward to developing a closer relationship with TMDU in the future.
---
UP MIDWIFERY students help needy communities in Kampot

On 12th of August 2019, 7 students from midwifery department in year 3 went to Kampot provincial hospital for their internship. Midwifery internship will give our students relevant work experience to help them prepare for their future career in the field. They'll build their own skills, knowledge and confidence, and improve their resume for future job or study applications.
The skill practicing will be more focusing on women and newborn care, from antenatal care to postpartum care just as a real midwife staff working in the maternity unit at hospital. This is a further example where the Faculty of Nursing and Midwifery is pursuing excellence in providing the best learning experience to our students.
VISIT TO UP BY PROFESSOR TETSU OKAMOTO AND MR SHIGEMITSU MURAI
Last week UP received a visit from Professor Tetsu Okamoto from Hiroshima University and Mr Shigemitsu Murai from the Morita Company in Japan. Mr Murai is the General Manager of International Sales, and was visiting Cambodia to explore opportunities for assisting in dental education as well as for introducing their world famous equipment into Cambodia.
Morita Company is well known for their high quality handpieces, dental chairs, Xray and Cone Beam CT machines, and Apex Locators. Morita Company has a program where each year they help one dental school in the SE Asian region. Discussions were held with Faculty of Dentistry staff as well as the President, and they were able to tour our facilities.
The 10 UP students and staff who had recently visited Hiroshima University on the Sakura Science Exchange program helped to host the visitors and joined with them on a twilight cruise on the river. Prof Okamoto expressed his wish to continue to strengthen the relationship between our two schools, especially in the areas of dental research and exchange. Mr Murai wishes to return and hopes to work with UP in the future.

---
UP Futsal Tournament 1st Season Ends – winners announced


The UP Futsal Tournament which has been running for almost 2 months culminated in a grand final. In the final round there were only four teams left which they had to play against each other for the first, second and third place winning team. The Official champion of UP Futsal Tournament season 1 was Moin Kmao FC with Medical FC and DD Gang FT coming second and third respectively. Top scorer was Mr. Khim Channiroth who is currently MD student. All the awards such as Trophy, Medals and Golden Boot were presented by UP President and the Head of each faculties.
Even though it was raining so hard that the games almost got cancelled, all the players really enjoyed their game and importantly made great new friends even those from other teams!!
UP Senator said "This is a wonderful opportunity for students to learn to work as a group and it is a real benefit for their future career". In December of 2019, UP Student Senate is looking forward to starting the next season after students back from their vacation.
UP FIRST UNIVERSITY IN CAMBODIA TO HAVE A DIODE DENTAL LASER
UP is purchasing a brand new piece of high technology equipment called a DIODE LASER (from the WOODPECKER company).
We will be the only dental school in Cambodia to have this piece of equipment, and even in private practice very few clinics have a laser. The dental laser is designed specifically for use in oral surgery and dentistry. The Woodpecker laser has two different wavelengths (650 nm and 976 nm), which are suited for different applications. The 650 nm wavelength is good for low-level laser therapy such as pain/muscle therapy and wound healing. The 976 nm wavelength setting is good for soft tissue surgery.
Diode lasers reduce the need for anesthetics since it can seal the nerve ending, and promote the healing after surgery. Because of the cauterization of tissue there will be little bleeding following soft tissue procedures, which can be comfortable for the patients and convenient for the operators. Some uses of the laser include:
• Soft tissue retraction and placing restorations and implant fixtures


• Contouring gingival tissues
• Removing high pigmentation of the gum
• Cutting high frenal attachments (eg. labial frenum and tongue tie)
• Removing small soft tissue lesions
• Detoxification around the gums
• Desensitizing sensitive tooth
• Treating aphthous ulcers and herpes lesions
• Treating gag reflex and facial spasm
UP will be training its staff and students to use the laser correctly for the benefit of our patients. It is a welcome addition to the range of modern equipment that we have in our 19-chair clinic.
---
Incredible Sciences World: Not a dream!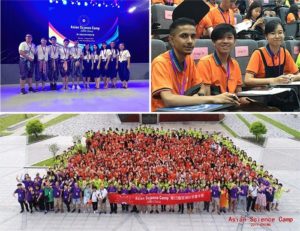 After a one-week camp in China with other 253 delegates from 25 countries and areas, Pirou Lay, year 2 pharmacy student, came back full of energies and stories to tell beyond the Sciences World he used to know. He had acquired many new things from well-known laureates. These new pieces of knowledge broaden his horizons of sciences.
They include:
1. Revolution of personalized medicine
2. Artificial cell
3. QTY code
4. Fractals of Nature
5. Random walk and Brownian motion
Pirou along with his team also joined the poster review competition. Their topic was about the 'New Quick Method for Detecting Infectious Disease.'
Although their poster was not selected as the best, but they surely learned a lot from the project and teamwork.
Besides this, Pirou also had a chance to visit Chen Ci Hong's Residence, Bai Shi Yuan, and Anatomy Museam at Shantou University. He said this program was really amazing. Meeting the laureates and many bright people inspired Pirou to look closer to a bigger world of sciences. His home message to all Cambodian students is 'Sciences are real. Everything begins with the sciences.
UP invited to be on new Ministry of Health of Sub-Technical Working Group for Oral Health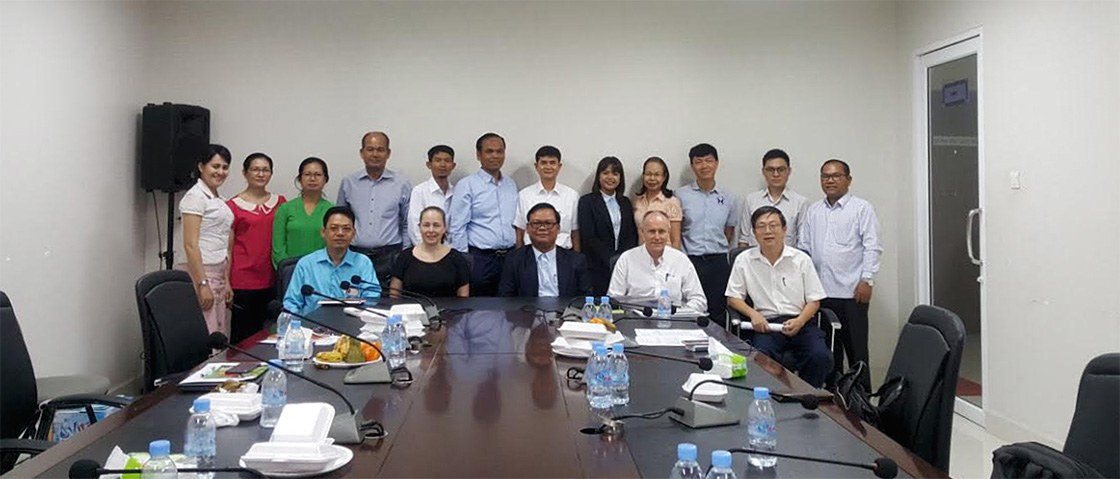 Last week UP Dean Callum Durward was invited to attend a meeting at MOH with HE Dr Oeurn Borarorth (Secretary of State at MOH) to form a new Sub-Technical Working Group to address oral health issues in Cambodia, and develop a Master Plan for the future. The formation of this group is an important step forward in planning for the future so that the oral health problems can be addressed in an appropriate, affordable and evidence-based way.
There was also sharing about recent successful school and community oral health programs, high-risk groups, water fluoridation, and the results of recent Cambodian studies on oral health. UP dental staff and students have been involved in many of the programs which were discussed. We are very happy that UP is able to help influence national oral health policies through its participation in this group.
---
UP Pharmacy Faculties and students achieved significant research articles published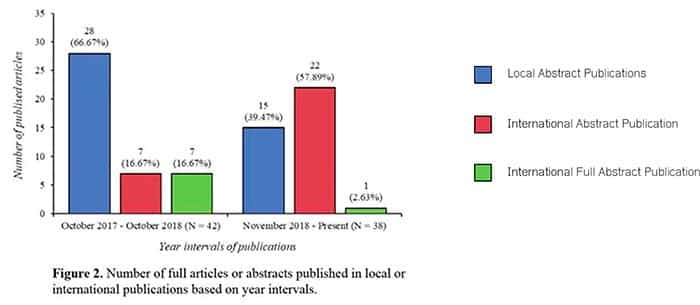 From the beginning of the academic year of 2018-2019, UP pharmacy students and lecturers have published one full article in international journal, 15 research abstracts and posters in local conference and magazine, and 22 research abstracts and posters in international conferences and journal. As a result of this, 84 UP pharmaceutical students got actively involved in the 38 research projects. Among these abstracts and posters, three of them received the best poster awards at the International Conference on the 4th Industrial Revolution and Its Impact, at Walailak University, Thailand and at the 9th Asian Association of Schools of Pharmacy, at Ajou University, Republic of Korea.
The students who were actively involved in these research projects have learned, experienced and acquired a lot on how to conduct literature review, research methodology, data analysis, abstract writing, poster preparation, manuscript writing, laboratory skills, critical thinking skills, and other soft skills like teamwork, work planning, presentation skills, importance of being patience, and struggle to finish the research. These are skills and experiences will make them successful when they graduate or continue their studies in Master or PhD degree.
Periodontics training at UP for general dentists


On Sunday last week 6 dentists completed a part-time a 6-month training course in Periodontics which was conducted at UP. The course was registered with the Cambodian Dental Council, and the course director was Dr Than Vuthy one of only two specialist periodontists in Cambodia.
He, along with several other UP lecturers, provided both theory and hands-on training (including lab work and treatment of patients with periodontal
disease).
The course was designed to increase the competence of the participants to manage early to moderate periodontal disease. A further course is currently being planned which will teach more advanced surgical techniques.
About one-quarter of the Cambodian adult population show signs of periodontitis, and this has been linked to an increased risk of myocardial infarction, cardiovascular disease, diabetes, pre-term low birthweight babies, and other general health problems. It is important for dentists to become skilled in diagnosing and managing periodontal disease, not only to prevent premature tooth loss (which is the end stage of the disease), but also to prevent general health problems.