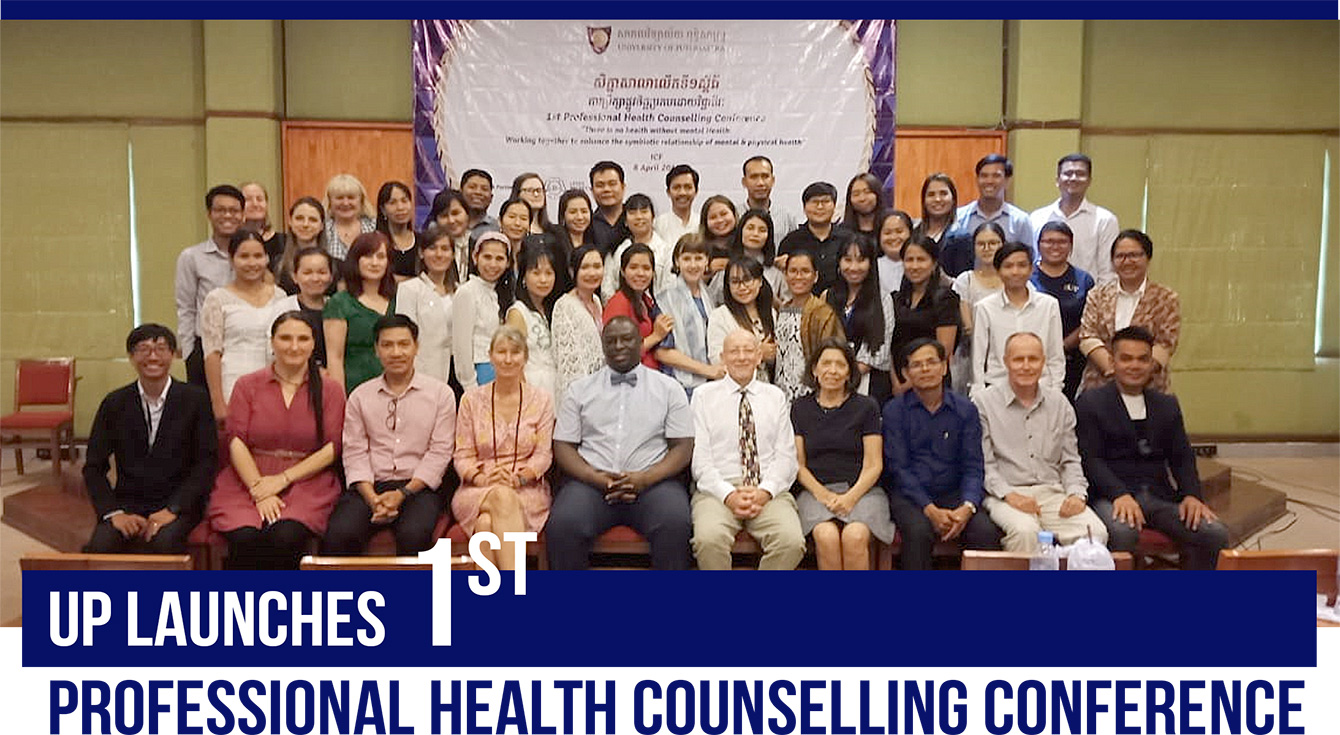 UP launched the very first "Professional Health Counselling Conference" on 8th April 2019 in collaboration with Leeds Beckett University, United Kingdom.
As Cambodia is growing from a developing country to a developed country, it is already starting to mirror the two major health problems of the developed world chronic disease (such as diabetes, heart disease) and mental health (depression, anxiety and suicide). In Cambodia, mental health is made much tougher by poverty, post-war traumatic stress, alcoholism, poor health care and the lack of mental health services and professionals. The combination of Cambodia's large young population and suicide being the second leading cause of death for 15 and 29 year olds – makes mental health a real potential time bomb.
However UP brings hope in training the next generation of mental health professionals to address this time-bomb.