The Official Newsletter of the University of Puthisastra (UP)-Vol.14 for 1St April 2019 Download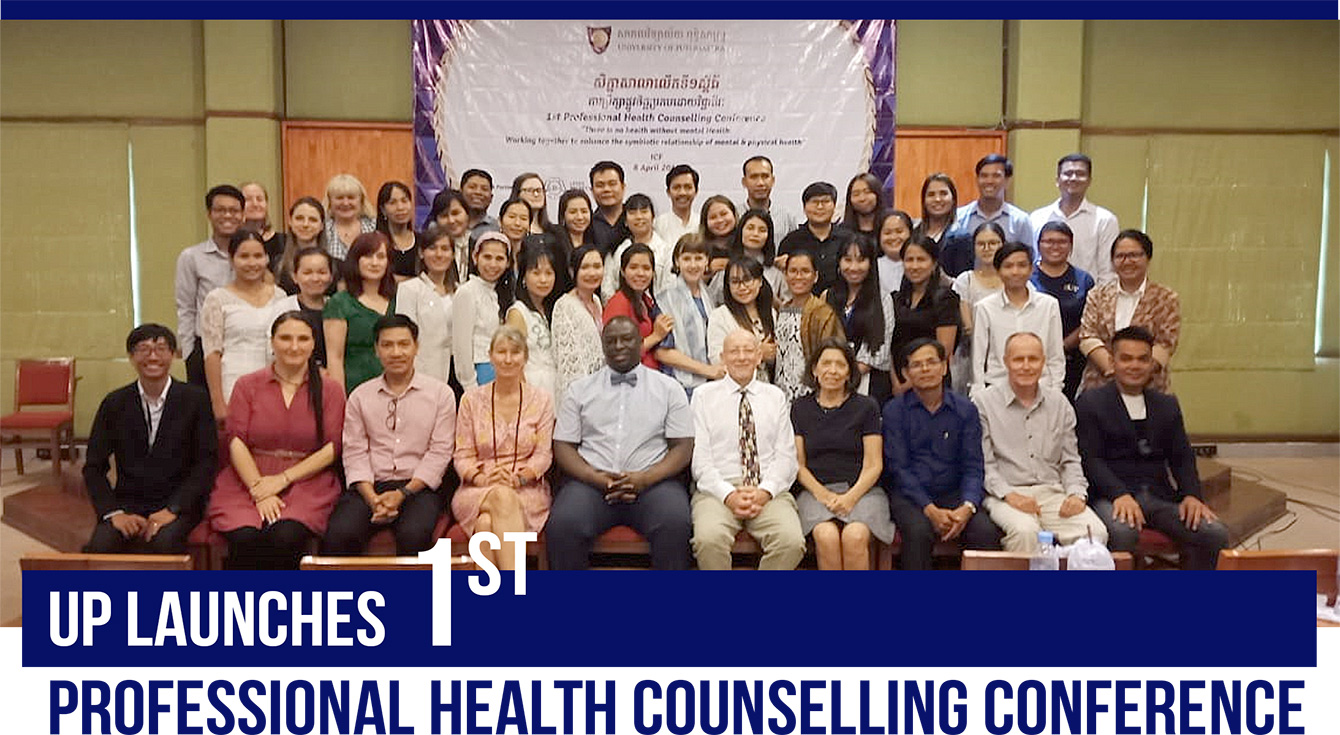 UP launched the very first "Professional Health Counselling Conference" on 8th April 2019 in collaboration with Leeds Beckett University, United Kingdom.
As Cambodia is growing from a developing country to a developed country, it is already starting to mirror the two major health problems of the developed world chronic disease (such as diabetes, heart disease) and mental health (depression, anxiety and suicide). In Cambodia, mental health is made much tougher by poverty, post-war traumatic stress, alcoholism, poor health care and the lack of mental health services and professionals. The combination of Cambodia's large young population and suicide being the second leading cause of death for 15 and 29 year olds – makes mental health a real potential time bomb.
However UP brings hope in training the next generation of mental health professionals to address this time-bomb.

The conference began with opening remarks by the Lynne Barnett, Director of Professional Health Counselling about the importance of health service partnerships. More than 120 participants from NGOs, private sector delegates, UP students and staff attended the conference entitled, "There is no health without mental Health: Working together to enhance symbiotic relationship of mental & physical health."
There were 3 distinguished guest speakers during the conference including Professor Colin Lago, renowned for his contribution of literature on Transcultural Counselling and Psychotherapy, Dr. Divine Charura; Course Director for psychological therapies and Mental Health postgraduate courses from Leeds Beckett University and Mr. HOEUR Sethul, counselling psychologist and founder of Khmer Counselling Psychology Service (KCPS). This conference plays a very significant role enriching the public message regarding the importance of offering a professional Health Counselling service and the relation between Health Counselling and Medical Sciences.
UP is the only University in Cambodia to have professional counselling service for its students and staff.
WHAT'S UP ON CAMPUS

–
Khmer New Year Days
–
International Labor Day
–
King Norodom Sihakmoni's Birthday
–
Visak Bochea Day
–
Day of Rememberance
–
Royal Plowing Day
Congratulations to CHEAN Korsalvorlak as the Winner of the Best Oral PRESENTATION AWARD
Vorlak is currently a year 5 UP pharmacy student who demonstrates a passion and talent in research. She is a curious and ambitious student who aims to improve healthcare system in her community. She has been inspired by the magic power of research. Vorlak won the Best Oral Presentation Award in the international conference on the 4th Industrial Revolution and its Impacts in Southern Thailand, for her talk entitled, "Phenolic Contents & Lipid Peroxidation Inhibitory Effects of Selected Medicinal Plants Natives to Cambodia." This demonstrates that hard-work pays off! This international success will surely inspire many of her fellow students. Congratulations again, Vorlak!
For her, doing research is a passport to the unknown world, and she has already experienced success as a laureate of the Best Oral Presentation during the 2nd Pharmaceutical Research Conference at UP.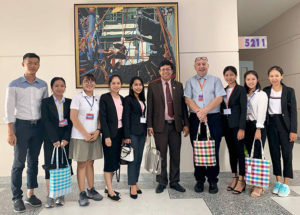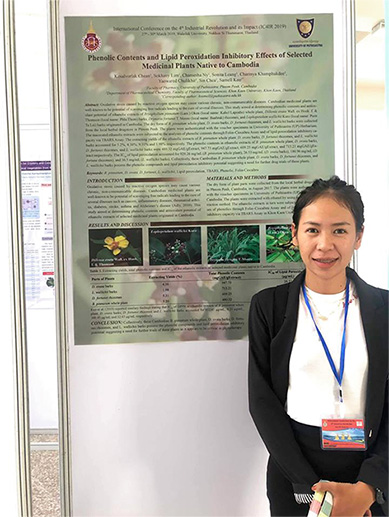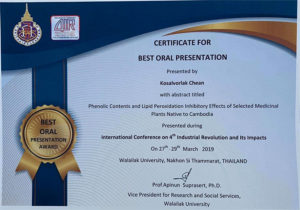 UPs DENTAL FACULTY COLLABORATION WITH GC ASIA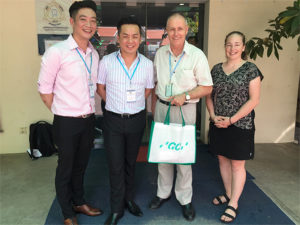 GC Asia is a top international dental company from Japan which focuses mainly on manufacture of high quality dental materials.
Recently Jarvis Wong (Regional Sales Manager) and Vince Xie (Business Development Manager) of GC Asia visited UP and had discussions with the Prof Callum Durward, Dean of Dentistry and Dr Bethy Turton (UP Adjunct Research Fellow) to discuss GC continued support.
GC and UP have worked very well together for many years – as major supporters of the SEAL Cambodia project which provided fissure sealants for over 60,000 school children and more recently the new Healthy Kids Cambodia project – involving 20,000 children so far.
Over the last 6 years GC has sent several experts to UP to conduct lectures and hands-on courses for students in the SIM lab, as well as providing many donations of their products
for our clinic and community programs. GC has committed to continuing its support for our dental school. GC experts will teach our year 3 students basic restorative techniques in May and advanced restorative techniques to our senior students. GC also agreed to donate an intra-oral scanner for our clinic worth many thousands of dollars. This scanner can be used after tooth preparation for crowns and can link with a 3D printer to make models for crowns and bridges.
UP will be the first dental school in Cambodia to have this cutting-edge technology, and it will help us maintain our position as Cambodia's leading
dentistry school.
Chinese- Cambodian Traditional Medicine Research Collaboration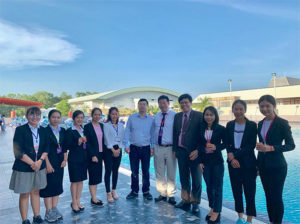 Research into organic and Natural Products is a major focus of UPs Faculty of Pharmacy. Dr. Keo Samell, the head of Pharmacognosy, and Dr. Chea Sin, the Dean of the Faculty of Pharmacy, recently joined with other researchers from India, China, Pakistan, Thailand, Saudi Arabia, and Malaysia to extend the scope of research in Natural Products. Despite living across the globe, they are passionate about discovering and isolating new active compounds from nature products to treat people's diseases.
This is yet another example of UPs growing international footprint – huge benefits for students and staff.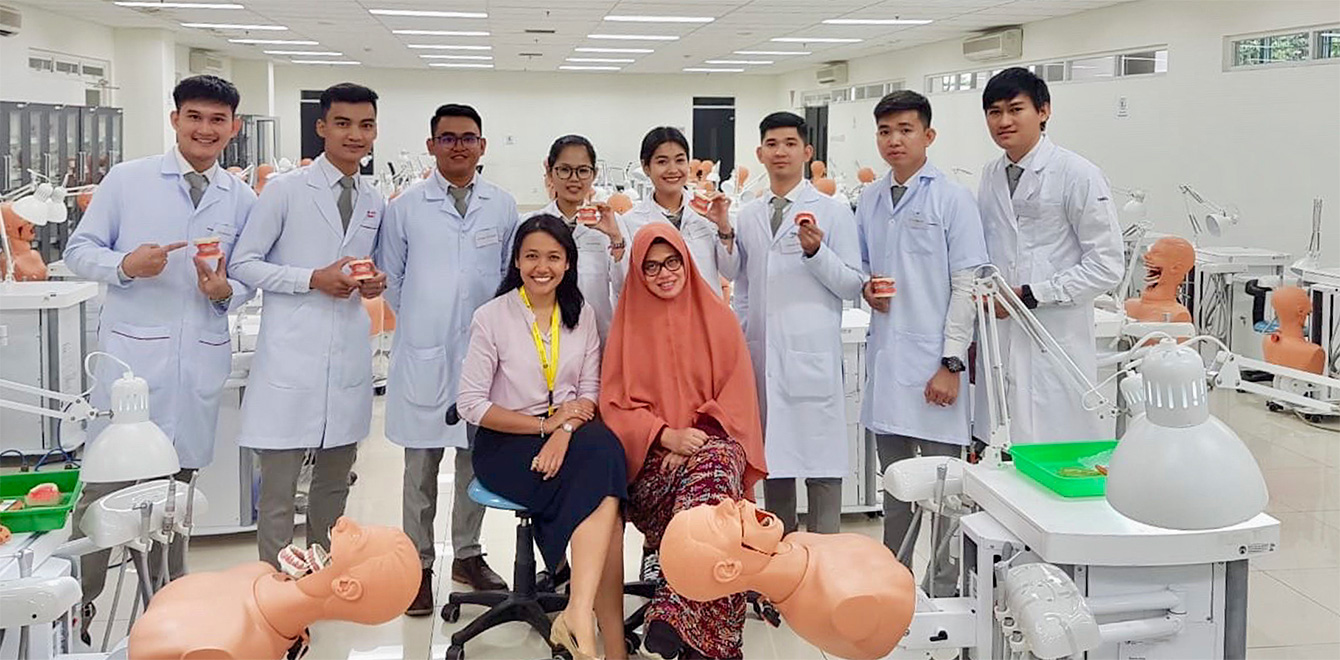 UP Dental Students Return from Indonesia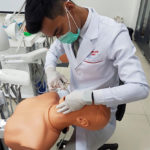 8 UP dental students spent last week on an exchange program at the University of Indonesia (UI) in Jakarta, where they had a full week of academic and social events. UP students trained together with Indonesian students in many activities including learning how to fix fractured jaws in the simulation lab!! The facilities at UI were very modern and the school was very large compared with UP. Our students commented that UI staff and students were extremely friendly and helpful, providing transport to and from the university each day, as well as taking them shopping and sightseeing. The students finished their trip off with a 3 day holiday in Bali which was another unforgettable experience.
UP is very proud of its wide variety of international student exchanges where students and staff not only learn from leading experts and the latest equipment but create lifelong friendships and career opportunities. We looking forward to further exchanges.
UPs Pharmacy extends international collaborations by joining
the International conference on the 4th Industrial Evolution

Great outcomes from the conference new internship opportunities at Changhua Christian Hospital in Taiwan, School of Pharmacy at Walailak University, and Hunan University of Traditional Medicine have all agreed to accept our pharmaceutical students to do internships.
Even more great news – the University of Nottingham, Malaysia Campus, University of Malaya, and Walailak University have confirmed joint research with UP. Again, UP is being recognized world-wide as a leading Cambodia university.
UP completes Phase 1 of Dental Clinical Trial

UP is conducting a clinical trial involving a silver diammine fluoride (SDF) solution which can stop caries progression in primary teeth. This technique has enormous potential to help Cambodian children, who at age 6 have an average of 9 decayed teeth.
The UP team has been conducting the research in 4 "Healthy Kids Cambodia" schools across the provinces of Takeo and Kampot. Over the past month the team has examined and applied SDF to more than 500 children (approximately 3000 primary teeth). This clinical trial is supported by SDI Limited (Australia) and has approval from the National Ethics Committee for Health Research.
The trial is led by UP Adjunct Research Fellow Dr Bethy Turton, and the UP research team include Dr Horn Rithvitou and Dr Sieng Chanthyda, Dr Chea Chamrouen, Dr Kaing Koung, Dr Orn Sopheap, Dr Pot Chanveata as well as Seat Soniroth, Hen Sopheakta, Hong Kanitha and Im Puthisa from International University and Thin Seakemeng, Prom Sonchanveasna, Nuon Sivmey, Heng Gichhuoy from University of Health Sciences. The other partner in the research is the NGO One-2-One Cambodia.
The children will be followed up at 6 months and 12 months to measure the number of teeth in which the treatment has been successful in stopping the caries. The great thing about this program is that successfully treated teeth can be left alone without the need for a filling or extraction until they fall out naturally. This approach could help millions of Cambodian children and the costs are minimal compared with the conventional treatment approach.
student testimonials – Ung Huykim
Ung Huykhim graduated as pharmacy students from the University of Puthisastra (UP) in 2018. Upon her graduation, UP recognized her great potential and she were employed as a pharmacy officer. Recently, Huykim received full scholarship to do her master's degree at Khon Kaen University, Thailand where she will study Health Consumer Protection and Health Management.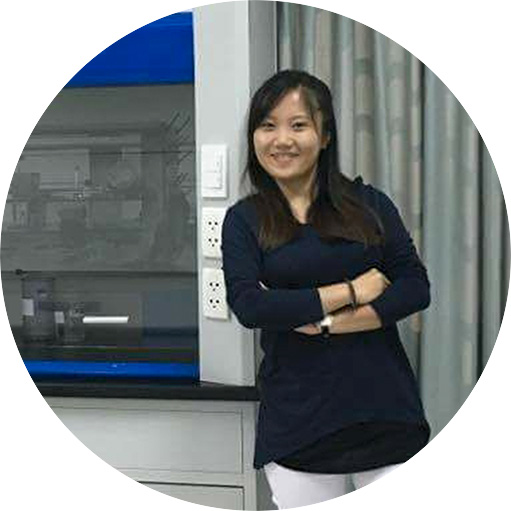 UP gives me strong enthusiasm and eagerness to enhance my life and future career. I feel warm to be a UPer.
INTERNATIONAL EXPERTS VISIT DENTISTRY

Professor Andrew Sandham is an Advisor to the Faculty of Dentistry at UP. He is a specialist orthodontist and former Dean at James Cook University in Australia. Professor Sandham has been a regular visitor to Cambodia and UP over the past 6 years. During this visit he met with the UP orthodontics team to plan UPs new Masters program in orthodontics which we hope will start in 2019. In addition, Professor Sandham is supervising dental students who are writing the "history of traditional dentists in Cambodia" for their thesis. Associate Professor John Payne from Charles Sturt University in Australia visited UP for the second time last week. He is a specialist prosthodontist from Perth, and spend much of the week helping Dr Soy Rasy (Specialist in Restorative Dentistry) plan and design the new preclinical dentistry (SIM Lab) and restorative dentistry courses for the third year students who will be preparing to start treating patients in year 4. In addition, Dr Payne provided valuable advice to students in the clinic on their prosthodontics cases. Dr Payne brought with him a book donated by Dr Roger Hall, the father of Pediatric Dentistry in Australia. This well-illustrated book entitled "Pediatric Orofacial Medicine and Pathology" contains information on a huge number of syndromes of the head and neck. This will be a very valuable resource for UP.
UP is very proud to host international visitors who bring a wealth of knowledge and expertise to our students – brining international best-practice to our students and to Cambodia. Equipping our graduates to be leaders in dentistry, not just in Cambodia but across the World.
Nursing students help the Community

Students in the Associate Degree of Nursing program will carry out their 2-week community practice at Wat Koh Primary School. Students helped children and young people from grade 3 to 6, asking questions related to their health and finding out about health issues to provide individualized health education to the school students. This is community work based on the principles' of community development and the Ottawa Charter of Health promotion.
UP LIBRARY GETS BIG DONATION OF ORTHODONTIC
BOOKS AND JOURNALS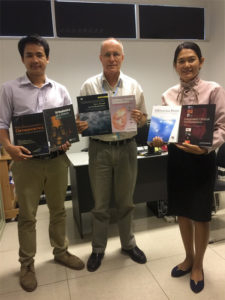 Dr Nicolas Salasse, a well-known French orthodontist who worked in Cambodia for many years recently left the country, and donated a large collection of orthodontic textbooks and journals (4 large boxes full) to the UP library. These resources will be very helpful especially since the Faculty of Dentistry plans to start a Master of Orthodontics program in the near future.