The Official Newsletter of the University of Puthisastra (UP)-Vol.1 for 1st October 2018 Download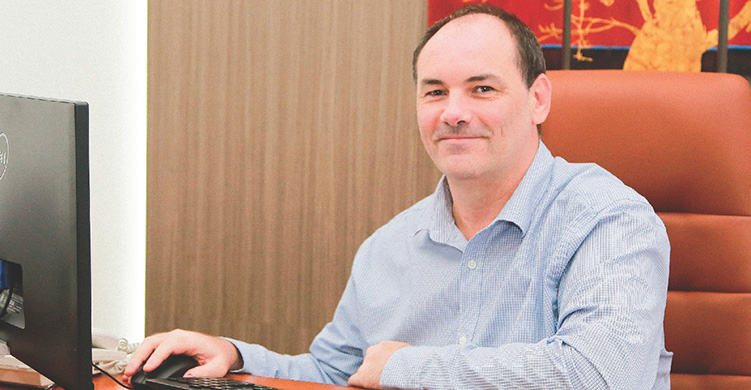 UP HIRES NEW PRESIDENT!
After almost two (2) years under the leadership of the UP steering committee, the University of Puthisastra (UP) officially welcomed its newly-appointed president.
Professor Ian Findlay last 21st August at Hall B. Prof. Ian Findlay has an extensive experience in the health sciences field with him being a health specialist pioneering in DNA analysis and the renowned tester of DNA linked to Jack the Ripper.
He has high hopes for UP to become World-Class and an ASEAN leader, and in this ever-changing world equip students, graduates and Cambodia for the 21st Century and beyond.
Prof. Findlay has also opened a channel whereby student can now submit their feedback on ways to make UP better and be heard.
For any feedback you wish to address to the UP President, Please send an email to feedback@puthisastra.edu.kh
Introducing the new leaders of UP Medicine and UP Labo
UNIVERSITY AWARDING SCHOLARSHIPS!
UP is awarding scholarship! All incoming foundation year students may now apply for scholarship from 1st Oct untill 13th Oct. Applications are available at the Student Affairs Office. For inquiries please call 023 221 624 | 023 220 476 or send us a message on Facebook. We welcome you to Academic Year 2018-2019!
What's UP on Campus
‣ 13 Oct – Deadline of Submission for Scholarship Application
‣ 27 Oct – Deadline of Enrollment for Year 2 & UP for FHS Students
‣ 30 Oct – Start of Class for Year 2 & UP for FHS student Academic Year 2018-2019
‣ 03 Dec – The Big Lunch and Semester start for Foundation Year Students
* Subject to change according to National Examination Committee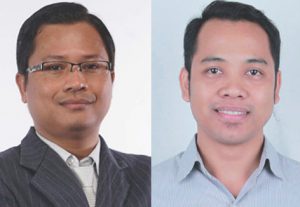 With the new leadership in UP comes the rise of new leaders for the Faculty of Medicine and Department of Medical Laboratory.
Dr. An Srim has now stepped up to make acting lead in UP Medicine. Meanwhile, the restructuring of a stronger UP Medical Laboratory gave rise to Mr. Ouk Soksereivotanak to take acting lead and run with it. Let us continue to support UP, its faculties and leaders. Congratulation to Dr. Srim and Mr. Votanak.
UP CAFE, OFFICIALLY OPEN
UP students can now enjoy clean and healthy food again on campus! The UP Cafe was opened 3rd of September at the 2nd floor of Building A.
The UUP Cafe is operated by Mrs. Eap Daneth. Stop by for some delicious and nutritious meals during your break time!
---
New Computer for UP
Since the appointment of the UP President. New computers have been acquired for the UP Library, and with these new computers come new software for the UP students' use– Essential Anatomy 3 App. is now available on new high capacity computers! Visit the UP library today
VOICE IT UP
Here at the University of Puthisastra (UP) we listen to what our students and staff have to say.
"I recently graduated from UP. I learn a lot of knowledge, experiences and attitudes with good behavior. Don't be afraid to make effort for what nobody can do, be inspired of what we all gone through, that is to be a Nurse!"
– Thavy Chheng, UP Nursing Student
---
We would like to hear from you send your comments, news, testimonies to upvoice@puthisastra.edu.kh