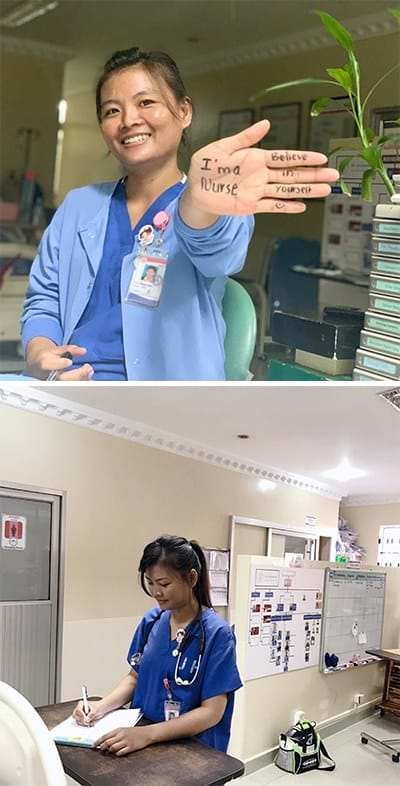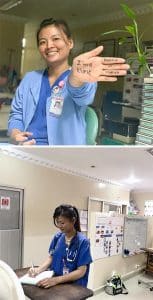 Ms Yulay Hong; nursing student alumni graduated from University of Puthisastra and working as a nurse Jeremiah's Hope Clinic in Phnom Penh. Upgrading knowledge and skills are more important in Nurse profession so Yulay also pursuing her master degree in nursing science at Loma Linda University.
During 5 years of working as a nurse at Jeremiah's Hope, she's gained many experiences and she has many roles as well such as scrub nurse, Neuro- ICU nurse, and Perioperative nurse. Yulay mentioned: Nurses are frontline health workforce as patients really relied on nurses in the process of their recovery and saving their lives. In the operating room some operation requires long hours of stand and sometime missed the meal as we need to continue until operation done. Even it's sound hard but Yulay has compassion and delight in her work because she knew clearly that patients need her for survive. Yulay also added "What is really motivated me to continue to work in the career is the smile of the patient and their family. No matter in any situation happened, encourage your patient and their family is very crucial to calm their emotion."
The last but not least message to the next graduates that patients need encouragement and proper care from nurses, so let's all work and has the passion for other people, let's keep the loven of nursing profession in the response to the need of sick people because they really need us to take good care them.