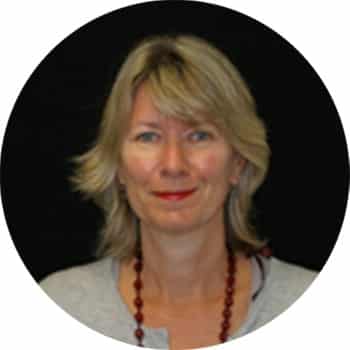 Associate Professor Tineke Water was appointed as the Director of Research to the University of Puthisastra in February 2019. Her background is in paediatric ICU and in the last 25 years she has worked as a Registered Nurse, Lecturer, and Researcher in Child, Youth, Family and Maternal Health.
Tineke's teaching expertise is in the areas of child and youth health; evidence-based practice and research, alongside and health care ethics. Tineke's research expertise and focus is centred upon participatory research with children and youth, humanitarian response work, public health, policy development and health care ethics. She is currently supervising five international PhD students who are undertaking research in these areas.
Tineke has also worked on institutional and national ethics committees and she works with universities and other organisations to support postgraduate education and develop research programs. Tineke also consults for international NGOs who specialise in child and maternal health. Tineke continues to hold a part-time position at Auckland University of Technology (AUT) and is the Co-Director for the Centre for Child Health Research. Tineke is a Managing Editor for the journals Contemporary Nurse, and Pacific Health.