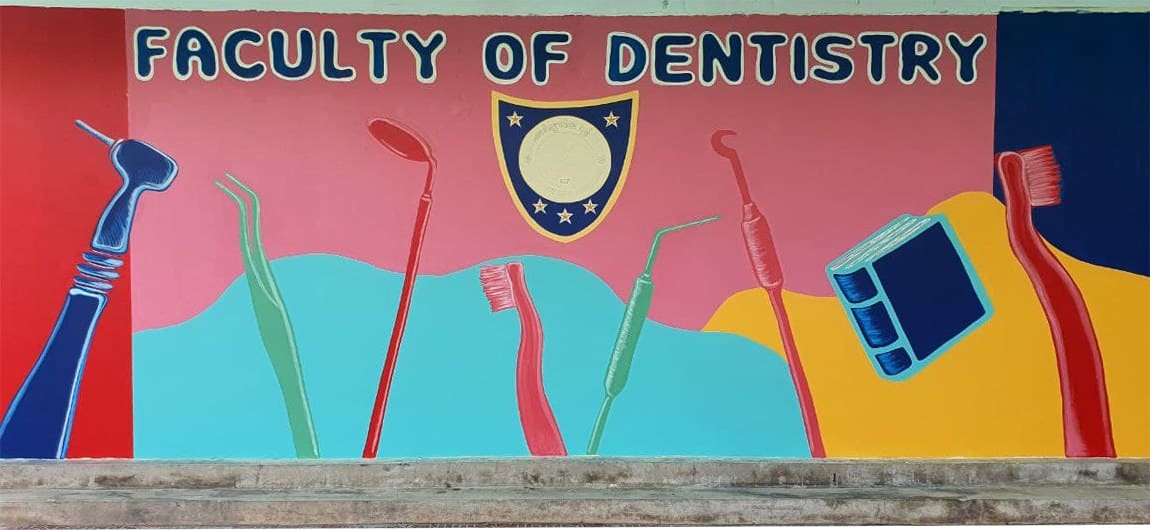 The UP Faculty of Dentistry recently commissioned a mural for the outside wall of the dental clinic. The mural was designed by Mexican visual artist Frida Falcon.
We wanted the mural to depict dentistry and education, and be colorful. We think Frida has achieved all of these in the mural which took Frida and her colleague Rodrigo Garzon two days to paint during Chinese New Year.
We look forward to having students, staff and visitors take their photos in front of the mural. Along with the colorful display of recently planted flowers, the mural is helping to brighten up the campus, especially as we prepare to welcome the new intake of Foundation Year students next month.