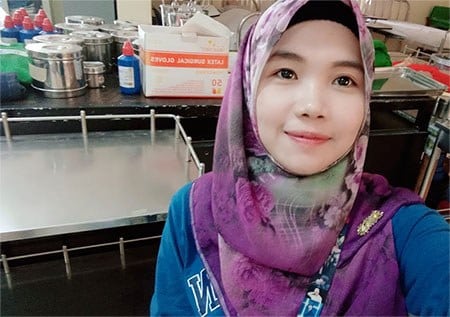 On my first day of practicum at Health Center, I was so excited but also nervous because it was the first time for me working with pregnant women and delivery in this situation. However, I was happy to be there. All the preceptors were very friendly and gave me a very warm welcome and first impression was that staff were very professional in their care of the clients.
During my practicum, some of the skills I was able to learn and improve on were around antenatal care, immunization and vaccinations for babies and women, dispensing prescribed medications in health center setting, writing health reports, as well as many other skills. This practicum has provided me with new knowledge and the ability to practice new skills, a greater sense of responsibility around the role of the midwife and a greater understanding of the dangers of women in child birth. This has all made me become more empathetic in my role as a midwife.
My best memory of my practicum at health center was having very helpful preceptors who never discriminated against anyone. No matter how busy they were they still made time to teach me new knowledge and skills and keep following up with my learning progress. They always encouraged me to try harder, overcome the struggle, and have the patience to become a good midwife.
Finally, I encourage those who are working to become a midwife to have patience and work hard in learning for both, theory and technical practice. These are the foundations for all midwives and the knowledge and skills will allow you to provide empathetic care for the woman when she is in a vulnerable and maybe scary period of her life. You are there to ensure that all women in your care stay safe.
So please make sure that you have strong technical knowledge and skills as well as skills of how to reassure and calm women. To achieve all this, please keep studying hard. I also hope you will have the enthusiasm needed to learn the skills required from your preceptors when you practice at health center or at any hospital. Always have a positive attitude to the staff as you work together to improve the future health care in Cambodia.