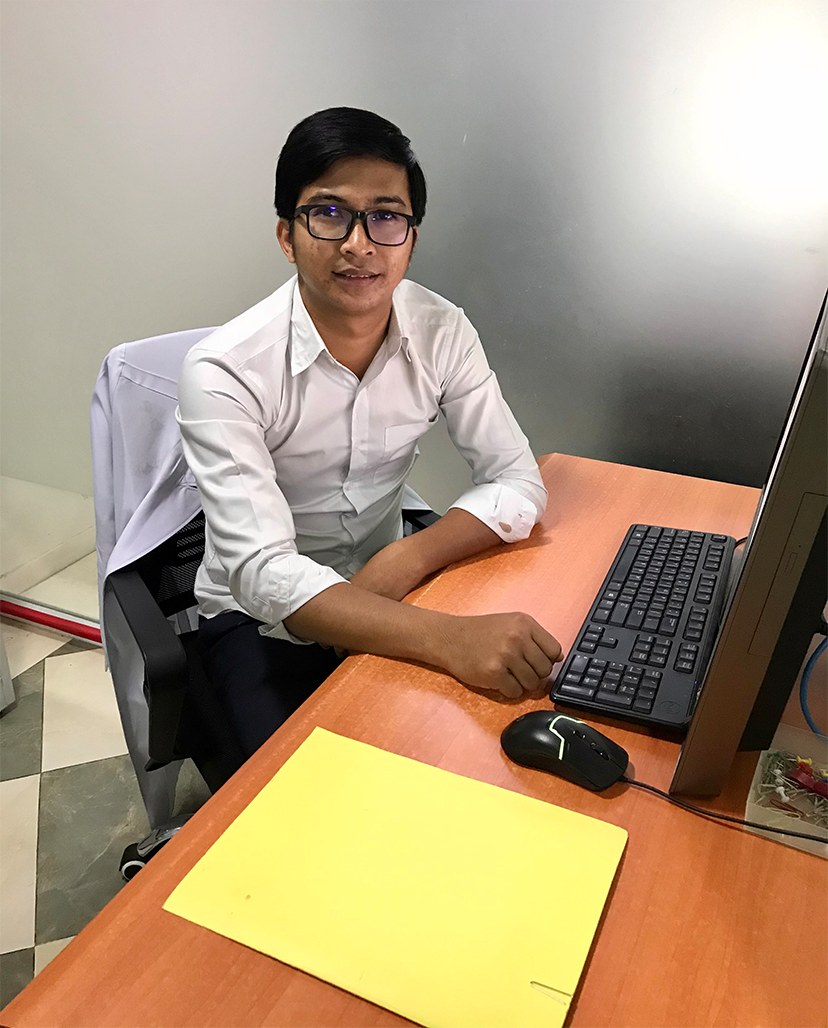 In health there are three main types of learning:
Theory – usually taught in lectures
Lab practice – learning practical skills in laboratories, often simulated practice
Experiential learning – learning in a clinical context, in real life situations
Labs are therefore an integral part of the learning experience at UP. All health-related programs rely very heavily on practice skills that are first exercised in the labs after which experience is build up further in clerkships and internships.
With the shutdown of all educational institutes across Cambodia, on Monday 16th March due to the Covid-19 pandemic, theoretical classes continued online but practical classes unfortunately had to come to a halt. In order to be able to get the students back in the labs as soon as possible labs had to be prepared to adhere to new Covid-19 related regulations as set by the ministries of Health and Education, Youth & Sports.
Mr. Hem Chanvatanak is UP's full-time laboratory manager, who co-ordinates and oversees all laboratory activities at UP. Under his organization labs were stocked with essential personal protection equipment (PPE), adorned with signage for safety measures, and provided with the Safety Guidelines for Reopening of Laboratories at UP in both English and Khmer. A major task was reorganizing the seating of the labs to adhere to social distancing rules which was a coordinated effort between Mr. Chanvatanak, the lab assistants and other staff from all faculties and admin staff.
All these efforts in conjunction with UP's communication with MoH resulted in labs being reopened on Monday 7th September, which was followed, after inspection by MoEYS, by reopening of the whole university on Monday 21st September.
It has been challenging for all faculties to catch up on the practical part of their courses, due to the limited number of students and staff allowed in the labs at each session but coordinated scheduling has made up for quite a bit of lost time, although it has since been interrupted by two more shutdowns.
As the campus will reopen for classes on the 4th of January Mr. Chanvatanak's job will continue to provide assistance in scheduling of ongoing and upcoming classes and help out the faculties in their lab activities where needed.