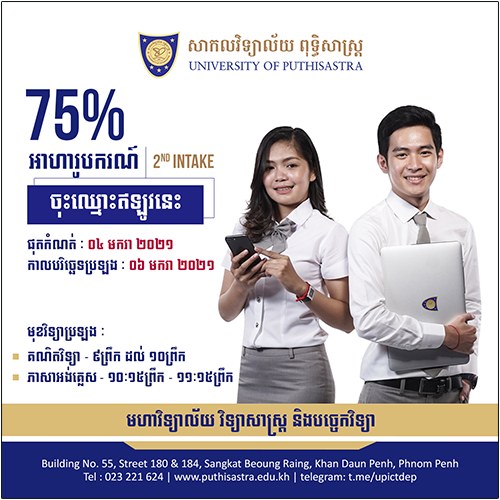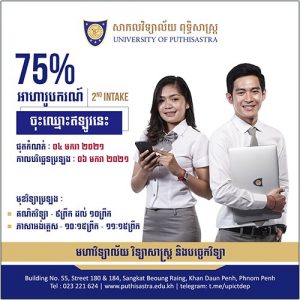 We would like to thank the 400 students who registered for our Scholarship exam 1st intake and congratulate those who successfully passed. For those who missed it, good news!
UP is opening additional scholarships and will welcome more students for this new academic year 2020-2021.
You can register from now on for 2nd the scholarship exam following the link https://forms.gle/AyfxeKBktdy2Eg958 https://forms.gle/AyfxeKBktdy2Eg958. Link available on our UP Facebook Page (University of Puthisastra).
Registration Deadline: 4th January 2021 Scholarship exam will be conducted online on the 06th January 2021
For more information, Contact 010 645 744 by phone or Telegram. Good luck everyone!