The Official Newsletter of the University of Puthisastra (UP)-Vol.17 for 31th May 2019 Download

UP appoints Director of Learning and Teaching!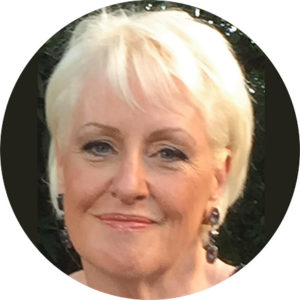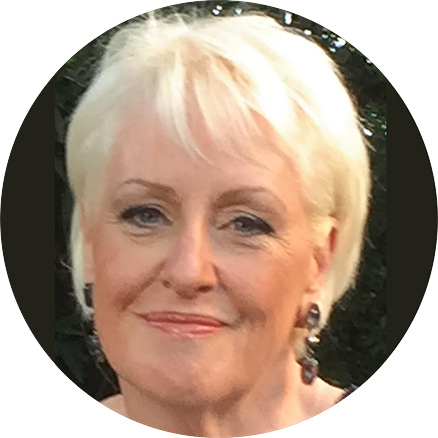 UP has a dedicated Learning and Teaching department to 1. Improve student learning; 2. Train teachers in modern teaching practices and 3. Improve curricula and teaching to modern international standards.
Ms Lyn Bayly joins UP as Director after many years of experience in teaching and learning, academic governance and policy, student administration and student services in the Higher Education and Vocational Education sectors in Australia.
When asked about her appointment, Lyn said,
It is a very exciting time to come to live in Cambodia and to join UP. As demand for higher education grows across the world, we need to really focus on improving learning and teaching (L&T) to provide the highest quality graduates and make both the graduates and Cambodia much more competitive on the world stage.
This is true everywhere, but it is especially important in Cambodia, with its rapidly changing society and thus equally rapidly shifting learning needs. As well as the obvious global factor of rapidly changing skills needs in changing labour markets, I am very pleased to be at UP because UP has a unique leading opportunity to help Cambodia address the current revolutionary changes in healthcare and our digital world.
Along with Research, L&T is a core mission for UP and major universities across the world!
The urgent need for health education and for credentialled health practitioners in Cambodia cannot be over-stated, and we at UP are exceptionally well-positioned to make a substantial improvement to the quality and well-being of lives in the Cambodian community.
I am looking forward to working with colleagues to ensure that our L&T activities are geared towards enhancing student learning and success including high-quality learning experiences, student progress and modern curricula and technologies. At the same time, the broader purposes of higher education: personal development, active citizenship, the employability of graduates, and the development and maintenance of a broad and advanced knowledge base must all be kept at the forefront of our minds. Along the way, both teachers and learners should be having some fun!
I am very proud to be at UP where I can contribute to a progressive, modern university that cares deeply about its students' success and its contribution to Cambodia's future.
UP has appointed Dean of medicine!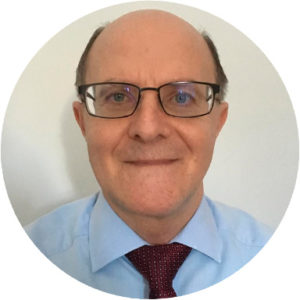 Professor Sandro Vento received his M.D. with honors in 1980 from the University of Bologna, Italy and specialized with honors in Infectious Diseases at the same University in 1984. Prior to joining the University of Puthisastra, he was Founding Chair of the Department of Medicine and Medical Director of the University Medical Center (including four referral hospitals) at Nazarbayev University in Nur-Sultan, Kazakhstan; Dean of the Faculty of Medicine at the University of Botswana in Gaborone; Professor and Founding Head of the Department of Internal Medicine at the University of Botswana; Director of the Infectious Diseases Unit at Annunziata Referral Hospital in Cosenza, Italy; Associate Professor of Infectious Diseases at the University of Verona, Italy; Consultant in Infectious Diseases at Civile Maggiore Referral Hospital in Verona and at Arnaldo Pugliese Referral Hospital in Catanzaro, Italy; Research Registrar and Honorary Lecturer in Medicine at King's College Hospital and School of Medicine & Dentistry in London, UK.
His research has focused on viral hepatitis, autoimmune hepatitis and HIV infection – a real benefit to our students and to Cambodia. He has over 200 publications including in The Lancet; The New England Journal of Medicine; Gastroenterology; Hepatology; Clinical Infectious Diseases; Autoimmunity Reviews; AIDS.
UP is very excited to have a Dean with Professor Vento's caliber and expertise and we look forward to benefiting from his years of experience as a Dean to make UP's Medicine training something that the whole of Cambodia can be very proud of.
WHAT'S UP ON CAMPUS

–
International Children's Day
–
UP Graduation Ceremony
–
Queen Norodom Monineath Sihanouk Birthday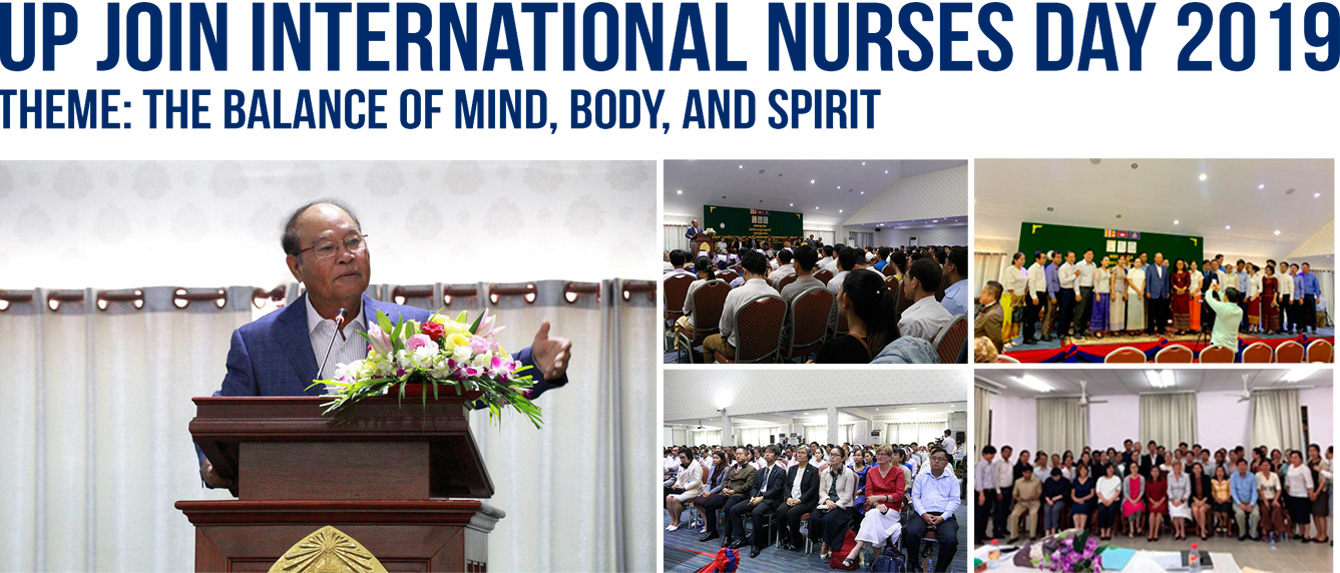 International Nurses Day 2019 was celebrated on 12th May, 2019. The International Council of Nurses and all nurses WorldWide celebrate this day on the anniversary of the founder of Modern Nursing, Florence Nightingale.
It is a day to recognize the contribution and importance of nurses and the nursing profession around the world. International Nurses day celebration reminds us of the importance of nurses and the huge contribution to health services and health outcomes in all societies.
The theme for this year reminds us that nursing care is holistic care, encompassing the physical, mental, and spiritual health and wellbeing of individuals, families and communities in society. Cambodian nurses celebrated International Nurses Day with great professional pride this year due to the launching of the Cambodian Association of Nurses (CAN). The Cambodian Association of Nurses is a newly established nurses organization registered with the Ministry of Interior on 28 February 2019. CAN aims to promote the nursing profession in Cambodia working in accordance with the Ministry of Health and in partnership with all stakeholders.
There were over 400 nurses in attendance for this celebration, realizing the significant contribution this association means to the Cambodian Nursing profession. HE Minister of Health Mr Mam Bun Heng reflected this in his opening speech and his congratulations to nurses.
He noted nurses contribution to saving people lives and promoting healthy lifestyles as an important member of the health care team.
All nurses registered with Cambodian Council of Nurses are eligible to be a member of CAN.
DevOps with Sabay
UP welcomed Mr. Mike Gaertner, COO of Sabay Digital Corporation, one of the biggest Digital company in Cambodia, to deliver the DevOps Master Class. He introduced how DevOps is applied at Sabay. He shared lots of useful practices and tools to automate every aspects of software development including Source control, Environment setup, Tests, Deployment, Performance monitoring.
Thank you Mr. Mike Gaertner for the presentation and our DevOps Lecturer Mr. Oudam CHEA for organising.

The Center for Professional Health Counselling join 'Chab Dai' caregiver training at Siem Reap
The Center for Professional Health Counselling team at UP facilitated 'Chab Dai' caregiver training on emotional literacy in Siem Reap province this week. The attendees all work in various NGO's as counsellors, case workers, house mother's and other caring roles. The training entitled 'Name that emotion', was full of fun activities and resources which can be used to help others. This training arranged by Chab Dai in collaboration with our professional counselling team at UP, will soon be available in Battambang and Phnom Penh.
The core objectives of this training is to enhance understanding and awareness of felt emotions and improve the ability to name and identify various emotions and how it impacts their body and interaction with others.



Congratulations to our two lecturers Mr. Leap Cheang HY and Mr. Quoc Ming LY for passing successfully the Huawei Instructor and HCNA (Routing and Switching) Certification. They are the first lecturers among all Universities to pass these certifications, especially with a very high score! The first Academic HCNA Course for students in Cambodia will be open soon! Follow the University of Puthisastra ICT public Facebook page to get updates.
Medicine students conduct hand on experience with new Medical manikins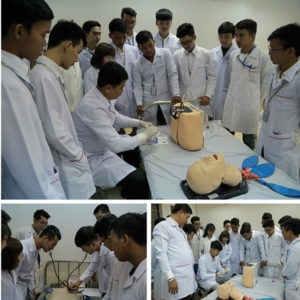 UP has promised to improve our Medical equipment and we have delivered. Simulation manikins are now available for UP students to take full advantage of.
The state of the art new medical manikins includes Deluxe plus adult crisis auscultation, deluxe plus adult crisis, ECG simulator with monitor and memory, suture and stapling skills manikin, dorsogluteal intramuscular injection, airsim advance combo bronchi and spinal injection simulator.
These manikins help to develop and acquire medical student knowledge and are part of UPs commitment and investment in high quality learning and teaching to ensure our students get the best experience in learning, skills and careers to get the best jobs and create and empower 21st Century Leaders.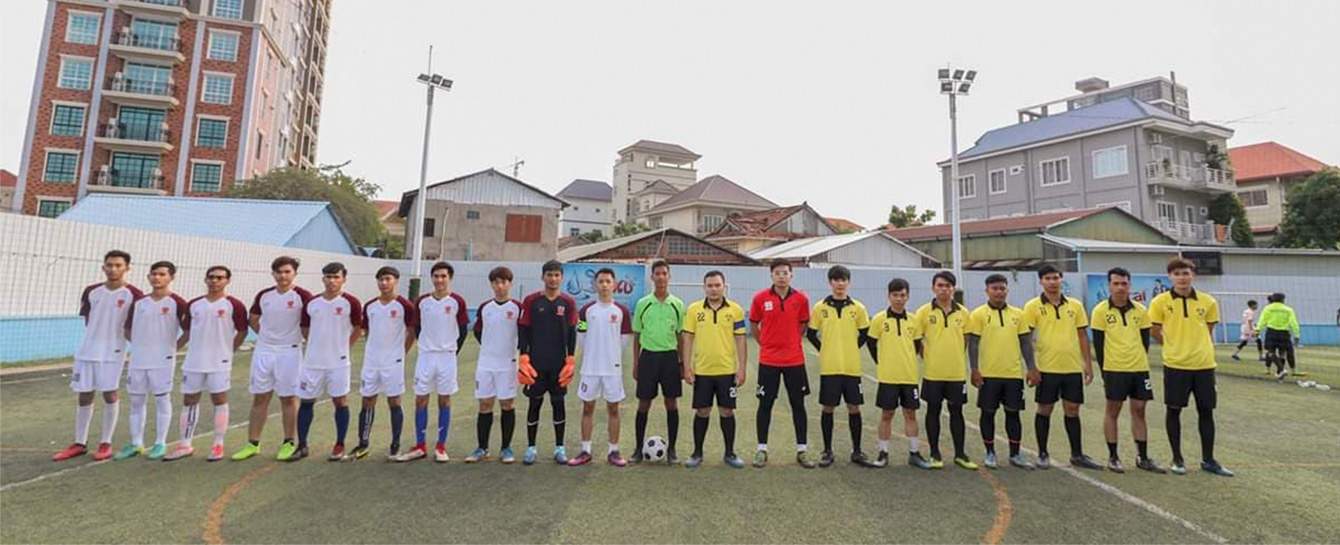 The 19th of May saw the launch of UPs Futsal Tournament, which is organised by UP Student Senate and supported by University of Puthisastra. The main purpose of hosting this event is to bring students from different faculties together and to strengthen long lasting friendships between seniors and juniors. It also encourages students to participate in sport since we UP is a Health and Science field, we need to set a good example and be healthy.
in total there are 12 teams divided into two groups, A and B. In each group consists of six teams. In group A there are DD Gang FT, Superior FC, J3 United, MPD FT, Rebirth FT and Skull FT. And the other group are Stethoscope FT, BioHazard, Moin Kmao FC, SuperDent, Medical FC and AlphaStar FC. All games will be provided standard Futsal System which is conducted by licensed referees. n total there are 12 teams divided into two groups, A and B. In each group consists of six teams. In group A there are DD Gang FT, Superior FC, J3 United, MPD FT, Rebirth FT and Skull FT. And the other group are Stethoscope FT, BioHazard, Moin Kmao FC, SuperDent, Medical FC and AlphaStar FC. All games will be provided standard Futsal System which is conducted by licensed referees.
In order to make the timetable better for everyone therefore, matches are held every week at the Premium Sport Club on Sunday afternoon. This Tournament will take about seven weeks with the final game on the 7th of July 2019. "We would like to invite all UP students to join frequently to see our talented players in UP" said the team organiser.
Health Counselling staff completed training in Supervision in Practice at UK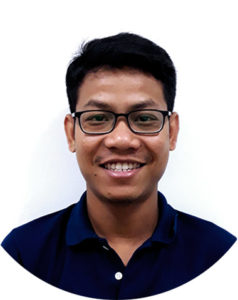 Mr TOCH Seyha, Assistant Director of the Center of Health Counselling has successfully completed his training in 'Supervision in Practice' from the Leeds Beckett University (LBU) in the UK. This international recognition demonstrates the high quality of UP staff.
This is great news for the Center of Health Counselling department, UP and Cambodia; especially as there are very few trained Khmer clinical supervisors in the nation. We are thankful to LBU for their partnership and support, and congratulate Mr Seyha on his excellent accomplishment.
The Center of Health Counselling now has 2 internationally trained clinical supervisors which substantially strengthens its 2 year diploma program – a leader in Cambodia.
Recap of the 1st Semester's achievements for the Faculty of Pharmacy
Our mission is to provide the highest quality pharmacy education to prepare students to become professionally qualified pharmacists and leaders in the field of pharmacy through in-class education, laboratory practice, on-field research, volunteerism, clerkship and internship within hospital pharmacies, community pharmacies, laboratories, pharmaceutical enterprises and research. Below is a summary of our activities during the 1st semester:
1. Curriculum Development


Transition from content-based curriculum to outcome-based curriculum through:
● Report on 'Revised Core Competency framework for Pharmacists at entry in Cambodia
● 1st Consultative Core Competency Workshop
● Updated Core Competency Framework for Pharmacists
2. Laboratory upgrading
● Investment on new pharmacy laboratory equipment and devices worth USD $15,000
3. International internship
● International internship at the Faculty of Pharmaceutical Sciences of Khon Kaen University (KKU), Thailand (21 students attended)
4. Volunteering work
● During semester break, 58 pharmaceutical students have completed volunteering work in community pharmacy, medical laboratories, and pharmaceutical industries
5. Research
● 22 abstracts in pharmacognosy domain have been successfully published
6. Conferences/ Workshops
● 2nd Pharmaceutical Research Conference at University of Puthisastra, Cambodia
● 1st Consultative Core Competency Workshop
● International Conference on the 4th industrial revolution and its impact at Walailak University, Thailand (9 students attended), and one of our students gets the best presentation award for research paper presentation.
● 4th Industrial Revolution: Creating a New World for Health Professions Education at International Medical University, Malaysia (7 staffs attended)
● 9th Asian Association of Schools of Pharmacy at Ajou University, South Korea (29 students will participate and get travel grants)

7. Extra-curriculum activities
● Pharmacy annual trip 2019
● Community work (Project Sabay, Project Lokun)
● 1st Ekiden Race (Running event)
8. Study Clubs:
A. PharmaCareer Club is opened every Tuesday from 13:00 – 14:00 to:
– Make students explore about their future career
– Orient them towards their field of interest
– Show them various job possibilities within pharmacy
– Encourage them to think out of the box
– Support and empower them and connect them with different professionals
– Experience sharing by senior pharmacists
B. Senior Pharmacy Club is opened every Monday from 13:00 – 14:00 to help year 4 and year 5 students to be well prepared for graduation exam and national exit exam
C. Clinical Pharmacy Club is opened every Saturday from 13:00 – 14:00 to reinforce the students' clinical skills by helping them to understand the
clinical role of a pharmacist, the Good Dispensing Practice, and Prescription Validation.
9. Continuing Education for UP pharmacy staff through Clinical Club, Journal Club, and Curriculum Development Club
10. 4 UP Alumni received scholarships to pursue their Master Degree at the Faculty of Pharmaceutical Sciences and Medicine, KKU, Thailand
● So Visessakseth is doing his 2nd year in Pharmaceutical sciences
● Ung HuyKhim is doing her 1st year in Health Consumer Protection and Health Management
● Oeng Sokunvary is doing her 1st year in Toxicology
● Kimyen Oeurn is doing her 1st year in Pharmacology
Beyond these achievements, Faculty of Pharmacy is committed to bring more successes and produce more qualified pharmacists to make impact to the society and the world community.