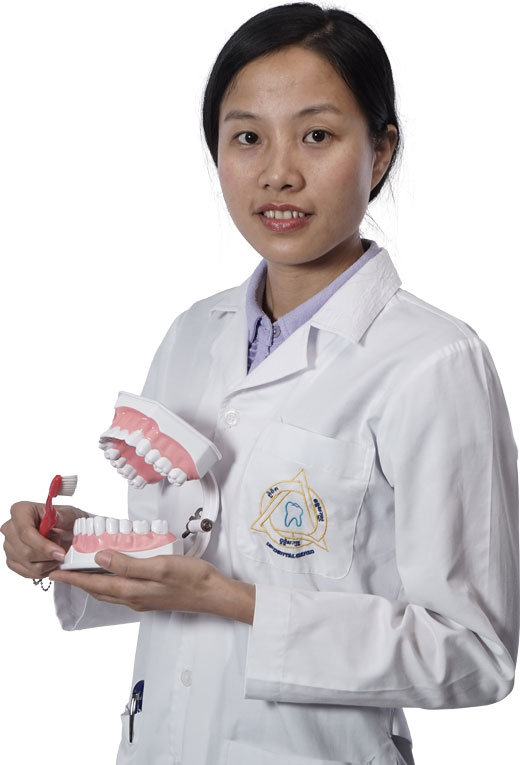 Leader in Education and Patient Care
UP Dental Clinic is a national leader in providing the best oral health care to the people of Cambodia. With state of the art dental equipment, the clinic provides a range of dental treatments – from basic to advanced, including orthodontics, implants, crown and bridge, dentures, root canal treatment and surgery. UP Dental Clinic is also involved in educating Cambodia's top dentists. With a strong emphasis on evidence-based high quality clinical practice, our dentists and dental students strive to provide quality, affordable and comprehensive care for all ages.
Since opening in 2015, the UP Clinic has developed a good reputation, and has treated approximately 20,000 patients. We welcome you to visit for a free consultation, where all treatment options will be explained to you along with the associated costs.
Contact Us Now
+855 12 414 563
Working Hours
Monday to Saturday 08:00AM – 05:00PM Orthodontic: Monday, Wed. and Fri. 5:30PM – 8:00PM
Map
Location Inside UP Campus
Dental braces are devices that are placed directly on teeth in order to move them. Right now braces are the most common method for achieving optimally aligned teeth.
Dental implants are the standard of care for replacing missing teeth and provide a fixed solution to removable dentures. Dental implants are natural-looking replacement teeth that are fixed in the jaw
Dental Crown, Dental Bridge and Denture
Teeth Cleaning & Gum Treatment
Scaling and polishing (teeth cleaning) is usually done at regular 6 monthly intervals to remove plaque and tartar from above the gum line and to remove stains from red wine, tea of coffee that have built up over the part few months.
Root canal treatment is designed to eliminate bacteria from the infected root canal, prevent reinfection of the tooth and save the natural tooth. When one undergoes a root canal, the inflamed or infected pulp is removed and the inside of the tooth is carefully cleaned and disinfected, then filled and sealed.
Wisdom teeth are the third and final set of molars that most people get in their late teens or early twenties. Sometimes these teeth can be a valuable asset to the mouth when healthy and properly aligned, but more often, they are misaligned and require removal.
| SERVICES | BY STUDENTS | BY DENTISTS |
| --- | --- | --- |
| Scaling & Polishing | 3.5$ | 10$ |
| Extraction | 3.5$ | 10$ |
| Ceramic Crown (PFM) | 50$ | 95$ |
| Ziconium Crown (PFZ) | 150$ | 200$ |
| E-max veneer | 150$ | 200$ |
| Complete Denture | 33$ | 150$ |
| Wisdom teeth surgery | 16$ | 50$-200$ |
| Root Canal Treatment | 16$ | 40$-100$ |
| Dental Implant | 300$ | 650$-1,200$ |
| Braces | N/A | 850$-1,800$ |